Vitality Massage was established 2004 in Sherwood park, Alberta by Genna Stevens. Genna first became interested in massage therapy while working at a chiropractor's office where she had a chance to see the direct benefits of massage therapy reducing or even eliminating pain altogether. She graduated from Edmonton College of Swedish Relaxation Massage in the year 2000 where she learned the anatomy, physiology, and extensive therapeutic treatments to help with a number of acute and chronic problems.
In 2004, a team of amazing therapists was put together and Vitality Massage was created. The Registered Massage Therapists at Vitality have a positive attitude and extensive training to to treat a wide variety of injuries and relaxation techniques. Vitality Massage strives to make it easy and accessible for all clients to book appointments and bill directly to a number of insurance companies with the click of a button.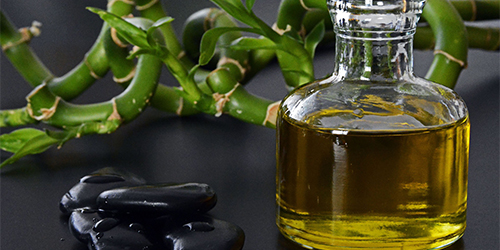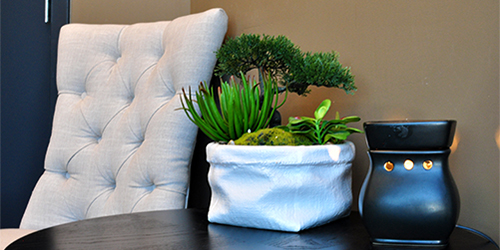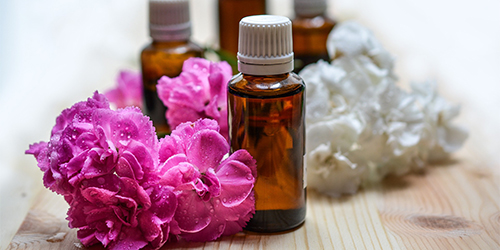 Meet our Team
Ksenia Kuznetsov, Office Manager
---
Our Office Manager Ksenia is upbeat, positive and organized. Her main goal is to be here for our clientele whenever they have any questions or need to book an appointment. Ksenia is a great asset to the clinic, keeping things organized for client's insurance companies and our amazing therapists.
She loves to see your smiling faces – so stop in anytime to book your appointment, call her at the clinic, or confidently book online. Leave the details to her!
Jennie Henson, RMT (NHPC)
---
Jennie Graduated from Edmonton College of Swedish Relaxation Massage in 2005. She has been helping clients manage pre-existing conditions with preventative care through soft tissue manipulation ever since.
Each treatment is catered to your needs by relaxing or rejuvenating your muscles or a combination of both. Jennie incorporates Trigger Point Therapy, Gua Sha, and Myofacial Cupping into her Therapeutic, Relaxation, and Deep Tissue Massages. She is certified to treat infants and Prenatal clients as well.

Bailey Thuillier, RMT (NHPC)
---
Bailey graduated from Lakeland college in 2007.
She worked at Vitality Massage in the early years. She went off to travel western Canada and practiced massage therapy at luxury resorts and spas.
Bailey brings her experience to the table to provide a custom treatment to help support clients on their health and wellness journey.
In her free time Bailey can be found snuggling her dog or baking for her coworkers.
Siobhan Tuchsen, RMT (NHPC)
---
Siobhan (Shi-von) graduated from Alberta College of Massage Therapy in 2021.
Helping clients feel better is her goal through therapeutic or relaxation techniques. With a passion for myofascial decompression, achieving optimal wellness through massage is her specialty.
Siobhan's modalities include Therapeutic massage, Swedish Relaxation Massage, Prenatal Massage and Cupping Therapy.
Jazzmyne Galenzoski, RMT (MTAA)
---
Jazzmyne graduated from Lethbridge College in 2016.
She has since been working in a Chiropractic clinic where she worked closely with the Chiropractors to form treatment plans and provide the best possible care for each individual client.
Jazzmyne specializes in Deep Tissue and Therapeutic Massage, Prenatal Massage and Dynamic Cupping. She is also trained in Swedish Relaxation Massage.
Jazzmyne loves health and fitness and spends most of her free time in the gym!
Nicki Ramalho, RMT (RMTA)
---
Nicki has been a massage therapist since July 2008.
She specializes in Deep Tissue, Therapeutic, Relaxation, Prenatal, Cupping, Intraoral TMJ, and Jade Hot Stone Massage. Nicki loves taking courses to learn more modalities that can help treat her clients to the best of her abilities and to their specific needs.
In her spare time, she enjoys spending time with her husband and 2 children, reading books, traveling, and enjoying the outdoors.
Denise Schaaf, RMT (MTAA)
---
Denise has been practising Massage Therapy in Sherwood Park since 2017.
She specializes in a Therapeutic meets Relaxation technique, where she adds extra pressure on areas of concern (knots, tension, etc) and more relaxing pressure through healthy tissue.
Her goal is to work out any tension and also provide relaxation throughout your massage.
Denise's  modalities include: Therapeutic Massage, Swedish Relaxation Massage, Cupping Therapy, Pre/Post Natal Massage and Hot Stone Relaxation Massage.
---
---